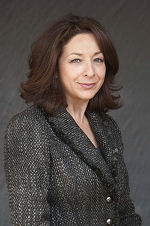 Lawyer
Address:
Gloria Flores-Cerul, A Law Corporation
111 North Market Street, Suite 300
San Jose, CA 95113
Phone:
Phone: 408-418-4670, Fax: 408-418-4671
Email:
gloria@sanjosedivorce.net
Web:
www.sanjosedivorce.net
Bio:
I am a Certified Family Law Specialist certified by the California Board of Legal Specialization of the State Bar of California. My practice includes all areas of family law. I have over 18 years of experience and am dedicated to providing the highest quality legal services with sensitivity and compassion for the needs of my clients. I make every effort to assist my clients in making informed decisions and resolving their issues while preserving their family relationships and resources.
Other:

Panel Speaker for Professional Seminars: (1) Representing Children in Family Court (Jan. 2011), (2) Tax Aspects of Divorce (Nov. 2009), (3) Best Practices Series: Discovery in Family Law (June 2009), and (4) Cross Cultural Strategies Workshop, Co. of Santa Clara Domestic Violence Conference (Oct. 2006).

Professional and Community Service: President CPSV 2012 – current, Chair SCCBA San Jose Regional Standing Committee, Legislative Review 2010, Chair SCCBA Family Law Section 2009, Volunteer attorney Young Children's Settlement Team Pilot Project 2012 – current, serve as Court appointed counsel for minor children in high conflict custody cases 2009 – current.