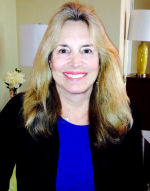 Marriage and Family Therapist
Address:
800 Menlo Ave, Suite 201
Menlo Park, CA 94025

1111 Triton Drive, Suite 203
Foster City, CA. 94404

Phone:
650-444-0433
Email:
nancymgray@hotmail.com
Web:
http://nancygraytherapy.com
Specialties:

Mediation
Parenting Plans
Co-Parent Counseling
Divorce Coach
Collaborative Child Specialist
Witness preparation for court testimony
Court consultant
Expertise in ADHD, OCD, Anxiety, Depression and Special Education
Therapy for children, teens, couples, adults, and families
Preparation for Family Court Services appointments
Trilingual in Spanish and French
Multicultural expertise

Bio:
Nancy Gray, MED, LMFT, has over 25 years experience in both the court system, special education system and the practice of psychotherapy. Ms Gray started her career as a counselor and later co-director of the victim/Witness Assistance Program of the District Attorney's office in Western Massachusetts. In that role she helped prepare hundreds of witnesses for testifying in court. Later, as a member of the Youth Team of San Mateo County, Ms Gray gained expertise in the school system and special education process, while also providing therapy in Spanish and English to children, teens, couples and families.

Ms Gray is a trained mediator and collaborative divorce coach, with experience in co-parent counseling, parenting plans. Ms Gray helps clients find ways to work together for the sake of their children.

Other:
Masters in Counseling and Consulting Psychology from Harvard University
and a BA Magna Cum Laude, Phi Beta Kappa, from Williams College in French Literature and American Studies.