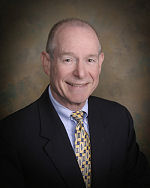 Emeritus
Address:
3880 South Bascom
San Jose, CA 95124
Mailing:
P.O. Box 20474
San Jose, CA 95160
Phone:
408-323-2922
Email:
alan@nobler.com
Web:
Nobler.com
Bio:

In practice since 1969, Alan was certified by the State Bar of California as a Family Law Specialist in 1980. He became involved in the Collaborative Practice movement in the early 1990's and has worked primarily resolving disputes between family members. In recent years, he has expanded his practice to concentrate on disputes between family members engaged in disputes over estates and inheritances in addition to divorcing families.

His Mediation and Collaborative training includes classes with Gary Friedman, the State Bar of California, IACP, CPCal, and the Dispute Resolution Project of the Santa Clara County Office of Human Relations where he took training in community, parent-teen and victim-offender.

Since 2000 he has been actively training attorneys, judges, therapists, and financial professionals in Mediation and Collaborative Practice. He has presented for the Santa Clara County Bar Association, the Association of Certified Family Law Specialists, the State Bar of California, the State Bar of Idaho, the International Academy of Collaborative Professionals, Collaborative Practice California as well as local Collaborative organizations throughout California.

Alan is the recipient of the "Eureka Award" for his contributions in founding Collaborative Practice in California. He has been named to Super Lawyers (Northern California). He has a Superb rating at www.avvo.com.