Thinking about divorce?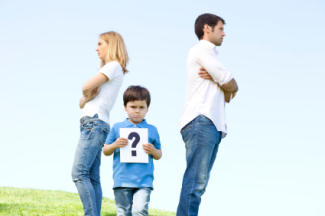 This class, taught by an attorney, a financial professional, and a counselor will take you step by step through:
The different processes available for divorce in California (you don't have to go to court!)
The applicable laws
The financial disclosures that will have to be made and some of the tax consequences
How to deal with the emotional fallout and how to talk to your kids about it
Date: Every third Saturday
Time: 10:00 a.m. – 1:00 p.m.
Location: 3880 S. Bascom Ave, San Jose, CA 95124, Second floor conference room
Cost: $45 statewide*, FREE in Santa Clara County
To RSVP: email beth@childfamilygroup.com
*Collected at the class.
Trust & Estate Options Classes

Helping all of us make better decisions
This class, taught by an attorney, a financial professional, and a counselor will take you step by step through:
The different processes available both in estate planning and in estate dispute resolution in California (you don't have to go to court!)
How to avoid the pitfalls that often cost families their most important asset — their relationships — and help ensure a durable legacy
The applicable laws governing probate, trusts, and heath care directives
The financial aspects of estates, and the additional flexibility available to families that can reach agreement
How to deal with the emotional fallout of death and how to talk to your family members about it
Date: Second Saturday of every other month, beginning February 10, 2018
2018 Dates: Feb 10th, April 14th, June 9th, August 11th, October 13th, December 8th
Time: 10:00 a.m. – 12:00 p.m.
Location: 3880 S. Bascom Ave, San Jose, CA 95124, Second floor conference room, for February 11th and April 8th.
Cost: FREE
To RSVP: Email jeanpetrick@sbcglobal.net
Other Divorce Options Classes
Want to go to Divorce Options in another county? Click here for information about classes throughout California