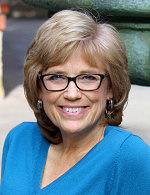 Divorce Communications Coach, Child Specialist
Address:
Child & Family Counseling Group, Inc
3880 S. Bascom Ave, Ste 115
San Jose, CA 95124
Phone:
408-351-1044, ext. 1
Email:
beth@childfamilygroup.com
Web:
www.childfamilygroup.com
www.bethproudfoot.com
www.childdivorcecounseling.com
www.childfamilygroup.com/Blog.html
Bio:
I was licensed as a Marriage and Family Therapist in 1985, and have extensive experience in parent coaching and education, along with child, parent and family therapy. Currently, I am the owner and director of the Child & Family Counseling Group, Inc., and delighted to work in collaborative divorce, both as a coach and as a child specialist.
Other:
Co-author: The Magic of Positive Parenting
Author: Self-Parenting: First, Adjust Your Own Oxygen Mask
Planful Parenting: What's the Goal Here?