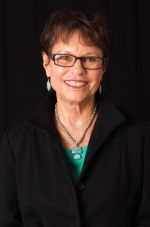 Licensed Clinical Social Worker: Divorce Coach/Communication Specialist; Mediator
Address:
10455 Torre Ave.
Cupertino, CA 95014
Phone:
408-973-1001
Email:
nanjross@yahoo.com
Web:
www.collaborativealternatives.com
www.collaborativeestates.com
www.bsrcounselingservices.com
Bio:
As a co-founder of the Collaborative Interdisciplinary Team approach, I have worked for over 20 years with families and couples as they go through the difficulties and challenges of divorce. I provide the support, guidance and coaching couples need to help them minimize conflict and achieve the goals they have created for themselves and their children as they complete their divorce process. Whether I serve as a divorce coach, communications specialist for Trusts and Estates, or mediator, my job is to help each individual be the best he or she can be during a difficult and trying time.
Other:
Author: Divorce: A Problem to be Solved; Not a Battle to be Fought and numerous articles on Collaborative Practice; California Collaborative Practice Eureka Award recipient; Co-founder of the International Academy of Collaborative Professionals.; a Collaborative Practice trainer and presenter for Collaborative Divorce and Collaborative Trusts and Estates.