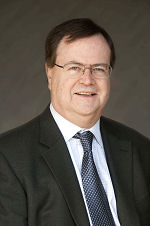 Financial Planner
Address:
PWJohnson Wealth Management
2051 Grant Road, Suite 240
Los Altos, CA 94024
Phone/FAX:
Phone: (800) 214-6837 or (408) 747-1222
Fax: (408) 747-1364
Email:
peter.johnson@pwjohnson.com
Web:
www.pwjohnson.com
Bio:

Peter W. Johnson, Jr., PFP, is founder of PWJohnson Wealth Management. He has operated his current practice for over 20 years and the firm manages in excess of $50 million for individuals, families and trusts. Prior to establishing the advisory practice, Peter spent ten years in the investment industry working as an account executive at various brokerage firms and with the Benham (now American Century) Group of mutual funds.

Peter is a leader in the Trusts and Estates section of Collaborative Practice Silicon Valley, part of a worldwide group of professionals assisting families in resolving conflicts in a positive and respectful manner.

He is also active in The Heritage Institute and has attended several of their conferences. The stated goal of the Institute is to provide a bridge between the "products" of traditional planning (things like wills and trusts) and the hopes and dreams that parents and grandparents have for their family to be unified, productive and healthy for many generations.

Other:

Founded The Financial Literacy Project, which makes financial education and coaching available at little or not cost to consumers through local, independent bookstores and libraries.