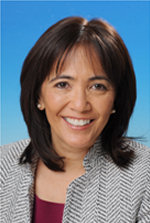 Mortgage Broker, CDLP
Address:
Googain, Inc
BRE License #01420692 / NMLS License #310688
1288 Kifer Road, Suite 208
Sunnyvale, CA 94086
Phone/Fax:
Phone: 408-691-9320
Fax: 408-228-8718
Email:
KimieSeatonLoans@gmail.com
Web:
www.googain.com
Other Links:
LinkedIn
Bio:
I am a Certified Divorce Lending Professional(CDLP) trained in divorce specific issues that affect your ability to get financing. By analyzing your credit, finances, and Marital Separation Agreement(MSA) I structure your loan to get it closed and in your own name. I use a powerful rate finder software, to search our 50+ lenders for the best rates and programs. My advice and expertise separates me from my competition. Count on knowledgeable, honest answers you can trust. Consultations are free.